On March 10, 2022, China Dongfeng Motor Industry Import and Export Co., Ltd. (DFMIEC) signed an MOU with Norway's Electric Way by video , announcing the official launch of VOYAH, a premium electric vehicle (EV) brand of Dongfeng Motor Corporation (DFM). Under the MOU, DFMIEC will deliver high-performance electric vehicles and outstanding services to Norwegian customers.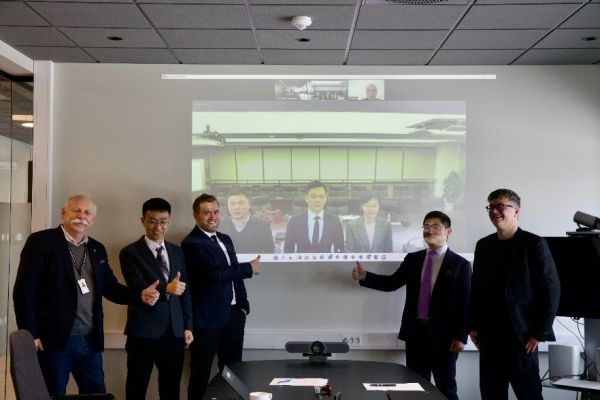 "The voyage to Norway marks a start for the overseas launch of VOYAH," said Ma Lei, Director of the International Business Unit of DFM and Deputy General Manager of DFMIEC. "We will launch various VOYAH products and platforms in more European countries to meet customer demand."
"We are proud to partner with China's largest automaker--DFM to introduce VOYAH to the first stop--Norway," said Torje Aleksander Sulland, CEO of Electric Way. "We look forward to showing our Norwegian customers VOYAH FREE, a unique, premium EV with outstanding endurance and high-level equipment. It is bound to gain great popularity for its luxuriousness, coziness, intelligence and remarkable performance that all meet the travel demand of Norwegian customers."
As the country that has the highest percentage of EV use in the world, Norway is the first stop of the global launch campaign of VOYAH, a Chinese premium new energy vehicle (NEV) brand that has gone global at the fastest speed. DFM has established a project team for EV export to Europe, to advance the overseas launch of VOYAH in coordination with the teams of products, marketing, brand promotion, finance and after sales. The project will embark on the European journey of VOYAH in the mature and strong Norwegian market."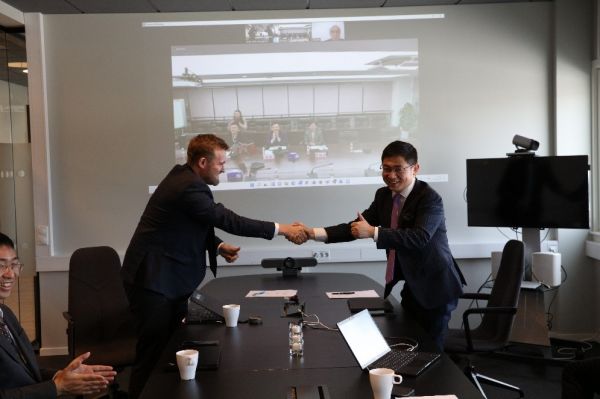 Next VOYAH will open its first showroom in Klingenbergata in the center of Oslo, the capital of Norway, and open more in other Norwegian cities. The car will be on display in showrooms and available for ordering online. The first model--VOYAH FREE is expected to be launched in Norway in June and delivered in the fourth quarter.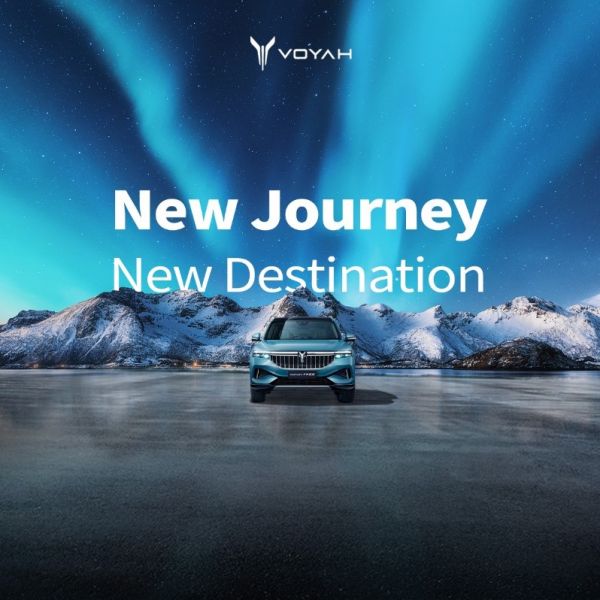 The rich manufacturing experience and strong R&D capacity of DFM have contributed to the fast launch of VOYAH in Norway, and boosted the confidence of DFM and its partners. As a high-end new energy brand of DFM, VOYAH has persisted in innovations since its founding, thus opening up a broad prospect for NEV development with formidable efficiency. VOYAH is endeavoring to build a source of innovations in core NEV technologies. Whether in intelligent architecture and vehicle safety, or in battery systems and energy supplementing, VOYAH has strengthened customer-centered R&D and been committed to offering customers better intelligent EV mobility experiences.
VOYAH of high quality gained high recognition from professional customers upon its launch in Norway. In early March, a ten-member expert team comprising sales managers and heads of technology, after sales and IT from renowned European auto brand distributors in Norway conducted a dynamic and static test of VOYAH FREE. Evaluation results show the car is on a par with products of key European brands in terms of product power, and superior in some features. The car impressed the experts involved, who thought the car has comfortable seats, as well as outstanding wrapping and supporting performance; has steering efforts under various drive modes and is sensitive under the sport mode; has good braking performance and low wind nose; has clear operation logic as the first tri-screen model in Norway; and presents an interior atmosphere appealing to Nordics.
While gaining professional recognition, VOYAH will work with Norwegian customers to build an interactive community by all-round and leading innovations, products and sales and after-sales service systems, so as to empower cooperation and grow together.
"Intelligent EVs have developed rapidly in China since 2014 and China's total EV sales had reached 7.84 million units by late 2021," said Lu Fang, CEO and CTO of VOYAH who had full confidence in the future of VOYAH. "Norway's environment-friendly culture and high recognition of EVs have laid a solid foundation for the entry of VOYAH FREE into Norway. We hope to bring Norway quality products to offer customers more choices."
According to its plan, VOYAH will successively enter European countries, gradually enrich its product layout, keep improving product experiences and customer services, and create a new "Chinese technology" label, thus going global. Let's look forward to a bright future of VOYAH!